Slime
When it comes to the fun, vibrant world of slime, Elmer's has everything you need—including the slime recipe!

Elmer's Gue
Fun comes straight out of the jar with Elmer's Gue Premade Slime.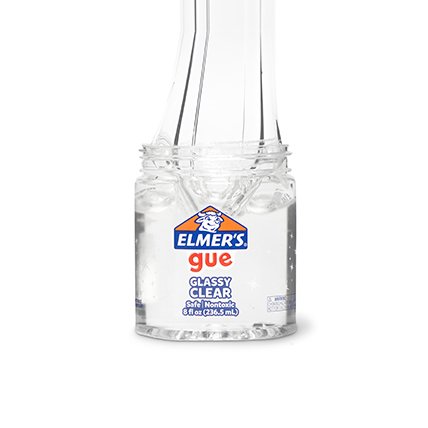 Individual Gue Jars
Ready-made slime with no glue or activator needed! Stretch it, twist it, squish it! Gue comes in a variety of colors, textures, themes, and scents.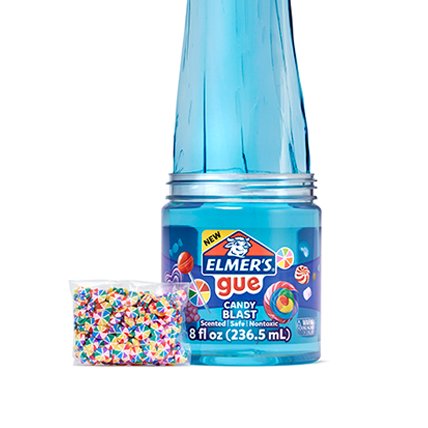 Gue Jars with Mix-Ins
Ready-made slime with premium mix-ins that transform your slime before your eyes.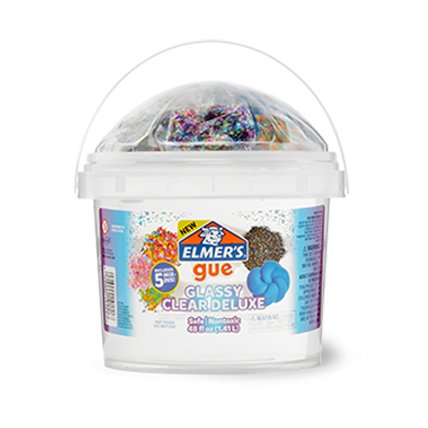 Gue Buckets
Keep the slime party going with Elmer's Gue buckets! These buckets with mix-ins are perfect for sharing your love of premade slime with others.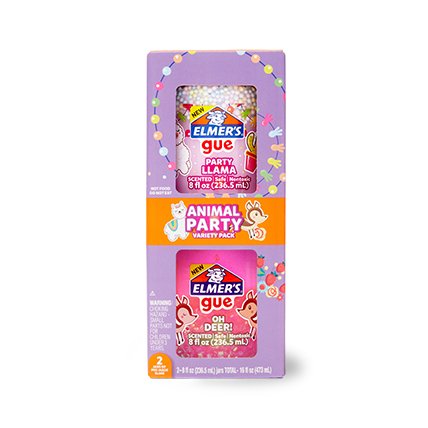 Gue Multipacks
Gue multipacks that are inspired by different, fun themes such as unicorns, donuts, and more! Each jar of slime comes with its own set of unique mix-ins that transform the slime's texture.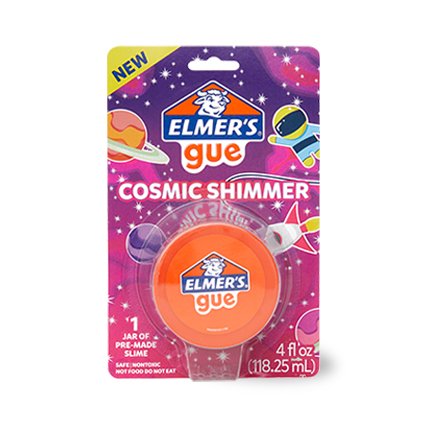 Gue 4-Oz. Packs
These adorable mini-size packs of Gue come in fun themes, like Cosmic Shimmer!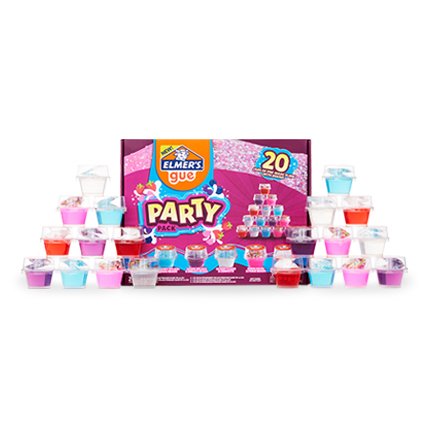 Shareable Gue Packs
Share your love of Gue with friends and family with the Party Pack, or count down to milestones or your favorite holiday with the 10 Days of Gue Advent Calendar. These packs include 20 individual slime cups with mix-ins.

Latest Slime Kits
Below is just a sampling of our easy-to-make slime kits!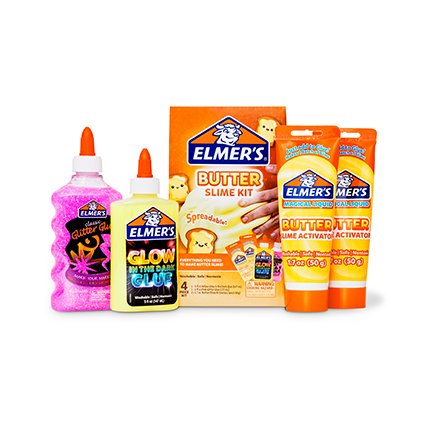 Butter Slime Kit
Makes smooth butter slime in just minutes.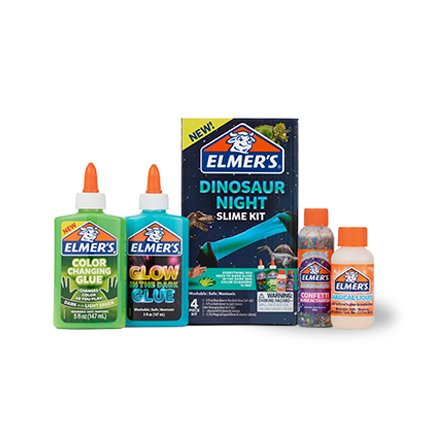 Dinosaur Night Slime Kit
Everything you need to make 2 batches of slime that will have you roaring with excitement.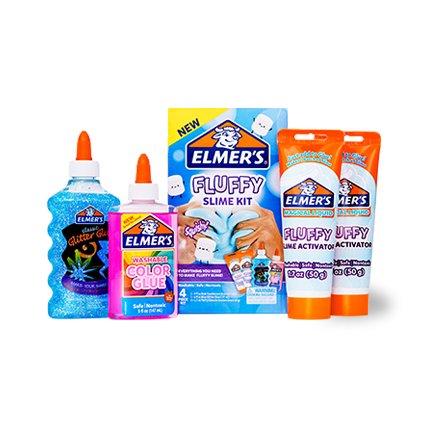 Fluffy Slime Kit
Satisfyingly, squishy slime is only a few steps away.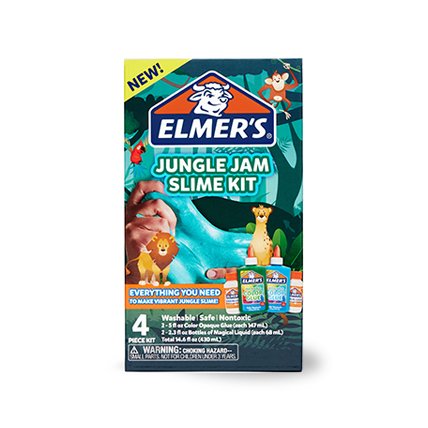 Jungle Jam Slime Kit
Everything you need to make vibrant jungle slime!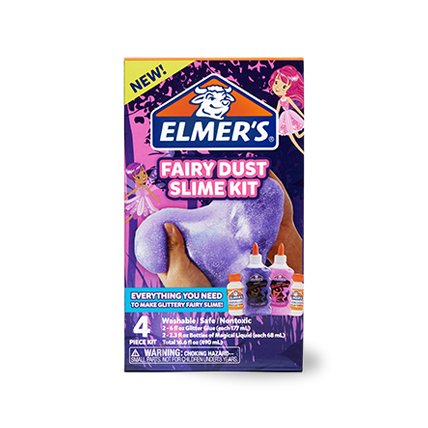 Fairy Dust Slime Kit
Make glittery fairy slime with this all-inclusive kit!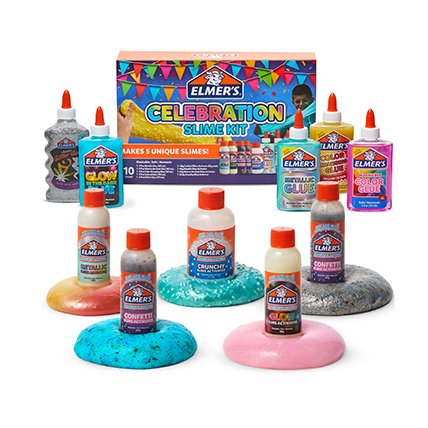 Celebration Slime Kit
Our largest kit assortment creates five unique slime types!

Magical Liquid
Elmer's easy-to-use slime activator takes your slime game to a new level.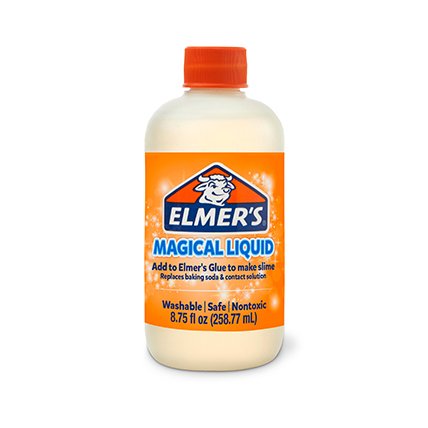 Original Magical Liquid
Ditch the borax and depend on this formula for a more consistent, safe slime-making experience.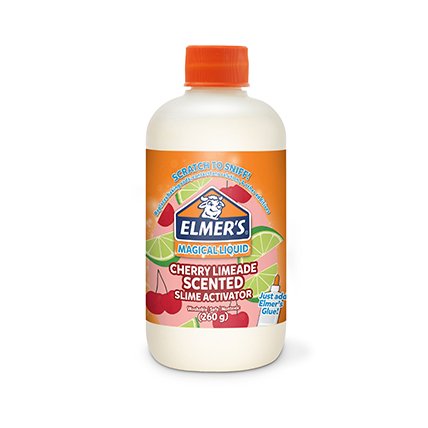 Scented Magical Liquid
Add a sweet scent to your slime as you activate it with these products.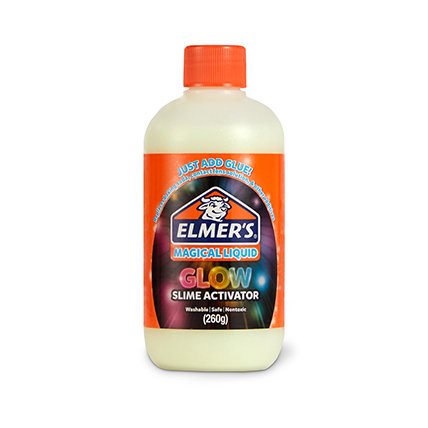 Fun Effects Magical Liquid
The ease of this Magical Liquid lets you add in fun effects to instantly elevate your slime game.